Site 05 Ft. Augusta Staff Bio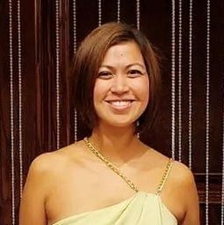 Mellanie Medina, MSN, FNP-BC
Site Principal Investigator


Ms. Mellanie Medina has served as a Nurse Practitioner at the Intrepid Spirit Center (ISC) at Alexander T. Augusta Military Medical Center (formerly, Fort Belvoir Community Hospital) since December 2013. Mellanie received her Bachelor's degree in Nursing at George Mason University in 2005 with honors, and completed her Master's degree as a family nurse practitioner at George Mason and George Washington University in 2009. She is also a member of Sigma Theta Tau International Honor Society and Alpha Chi International Honor Society since 2004. Mellanie has expertise and familiarity in treating critically-ill and trauma patients. She pursued her Master's degree as a nurse practitioner to focus on neurotrauma patients, and to address disease prevention, wellness and health promotion for the community. As a Nurse Practitioner in ISC, she is currently seeing patients who have traumatic brain injuries, post-traumatic stress disorder, sleep disorders and chronic pain. She served as the Research Monitor for the MAGNUS project: Acute and Mild Traumatic Brain Injury Study in a Military (and Civilian) Population Using Advanced Microstructure Imaging in Novel Ultra-High Performance System from January 2020 to 2022. She became the Principal Investigator (P.I.) for the MAGNUS study in April 2022.cShe is the Principal Investigator (P.I.) of the Long-Term Impact of Military-Relevant Brain Injury Consortium Chronic Effects of Neurotrauma Consortium (LIMBIC-CENC) since November 2022.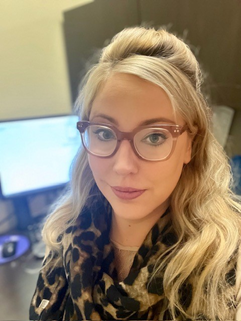 Caitlin Jones, MS
Clinical Research Program Manager


Caitlin graduated from The George Washington University with a Master's of Science degree in 2011 and began her career working in Cardiopulmonary Rehabilitation, where she developed a love of working with and caring for the aging population, many of whom were veterans. She has always had the utmost respect and admiration for our United States military service members, as both of her grandfathers served their country. In her final semester in graduate school she earned her American College of Sports Medicine Clinical Exercise Physiologist (ACSM-CEP) certification. She has worked within the Military Healthcare System in the National Capital Region since July 2011, leading studies at Walter Reed National Military Medical Center (WRNMMC), Joint Base Andrews (JBA), and Fort Belvoir Community Hospital (FBCH). She assisted with standing-up the Fort Belvoir CENC research site in 2015 and with establishing the Fort Gordon LIMBIC-CENC site at DDEAMC in 2020. She oversees all of The Geneva Foundation research projects currently being conducted at the Intrepid Spirit Center, a specialized medical facility located at Fort Belvoir, that is designed around a patient-centered interdisciplinary model of care and comprehensive treatments for Traumatic Brain Injury (TBI). She has worked for The Geneva Foundation for more than 10 years and has worked at the Intrepid Spirit Center for 8 of those. Caitlin is grateful to all of our U.S. service members, veterans, and their families and is passionate about continuing these very important research endeavors.